Join Adam Owen as he guides you through the do's and don'ts of maximising the potential that LinkedIn offers to you and your business.
About this event
From personal branding to thought leadership through to credible networking and prospecting this session will help you to enhance your professional social media standing.
Our Speaker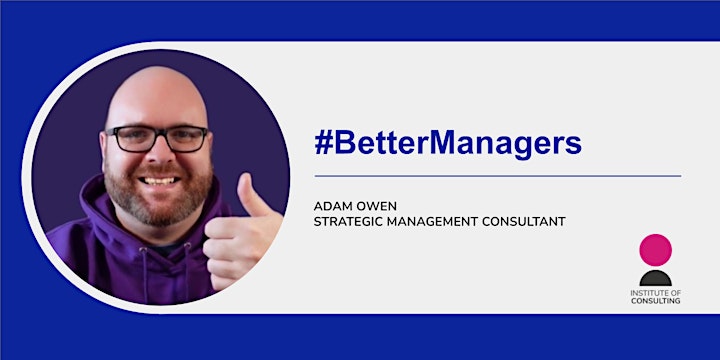 Adam Owen
Strategic Management Consultant
Adam is a creator and producer of training programmes and content for financial planners worldwide including the International Speaker and Influencer Programme, Video Creation Masterclass, 30 Day Video Challenge, Write a Book in a Day Challenge, 24 Hour Global Commute, The Morning Commute, The Financial Planning Late Show and more.
Strategic Management Consultant specialising in successful succession planning for financial planning firms.Designer of community experiences, working globally to create communities where collaboration is at the heart of the success of the community and the businesses that it serves. Regular columnist for New Model Adviser Magazine and Money Marketing Magazine.
In the meantime…
If you're a member of the IC, or subscribe to our content, you can find thousands of exclusive, practical development resources in ConsultingDirect. Log in here and search for a topic to get started!
Not yet subscribed?
From free newsletters packed with the latest trends, insights and tips for consultants, to the full suite of invaluable tools and benefits that come with being an IC member, we've got something for everyone. Visit our website to find out more.